Donald Trump statue unveiled ahead of ex-president's speech at CPAC conference in Florida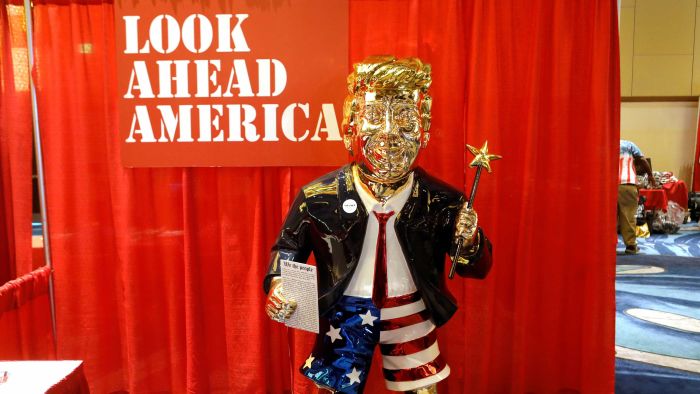 US conservatives have praised Donald Trump at an annual gathering in Florida after unveiling a golden statue of the former president ahead of his planned appearance on Sunday.
Key points:
The statue shows the ex-president in stars-and-stripes boxing shorts
It was unveiled in the lobby of the CPAC conference centre in Orlando
Mr Trump is expected to lay out a vision for the Republican Party in his speech
It shows that Mr Trump remains a Republican Party force, despite the violent scenes at the US Capitol last month.
Prominent congressional conservatives, including senators Ted Cruz, Tom Cotton and Josh Hawley, were among the Trump loyalists speaking at the Conservative Political Action Conference (CPAC) in Orlando.