Egyptian art poses riddle for UQ scientist: Was the goose cooked?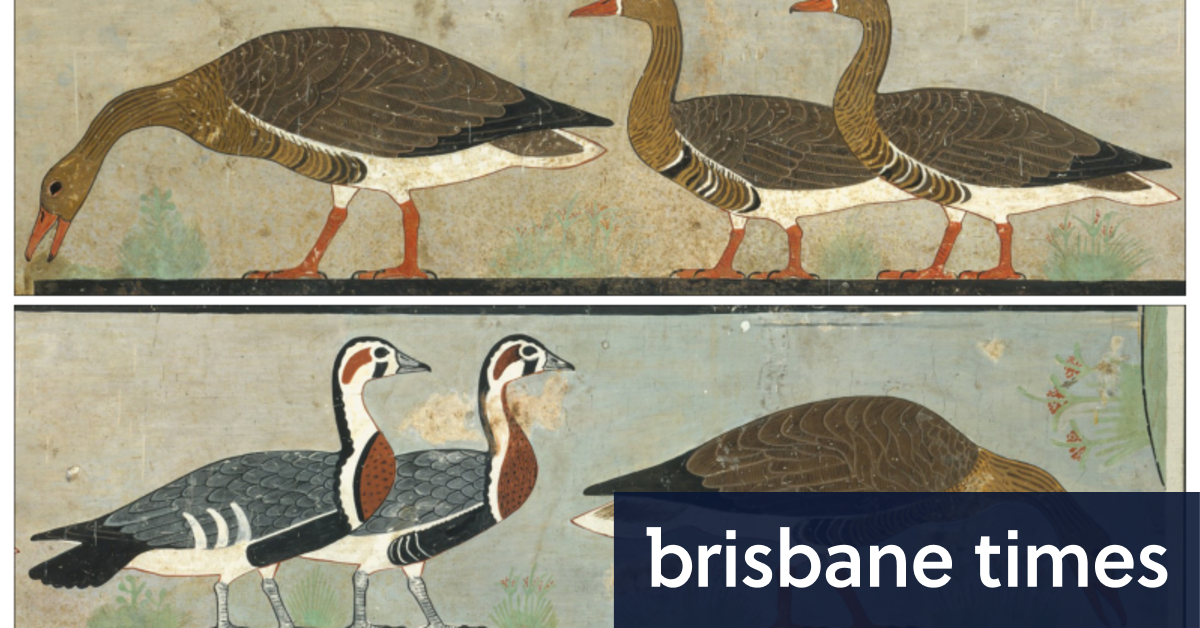 Dr Romilio, a University of Queensland scientist who specialises in imaging, believed he was looking at an extinct species.
"There are examples of this from all over the world – in Australia you have paintings of thylacines and other extinct animals, in the Americas there are cave paintings of ancient elephants which used to live in that region," he said.
"With Egyptian art it's fantastic because there's such a wealth of animals represented in their art, and usually represented fairly accurately."
Dr Romilio said depictions of aurochs – the ancient predecessors to modern cattle – in Egyptian art showed that extinct species had already been depicted in the art of the region.
To prove the geese in the painting were their own…