Fluffy endured extraordinary pain to save her joey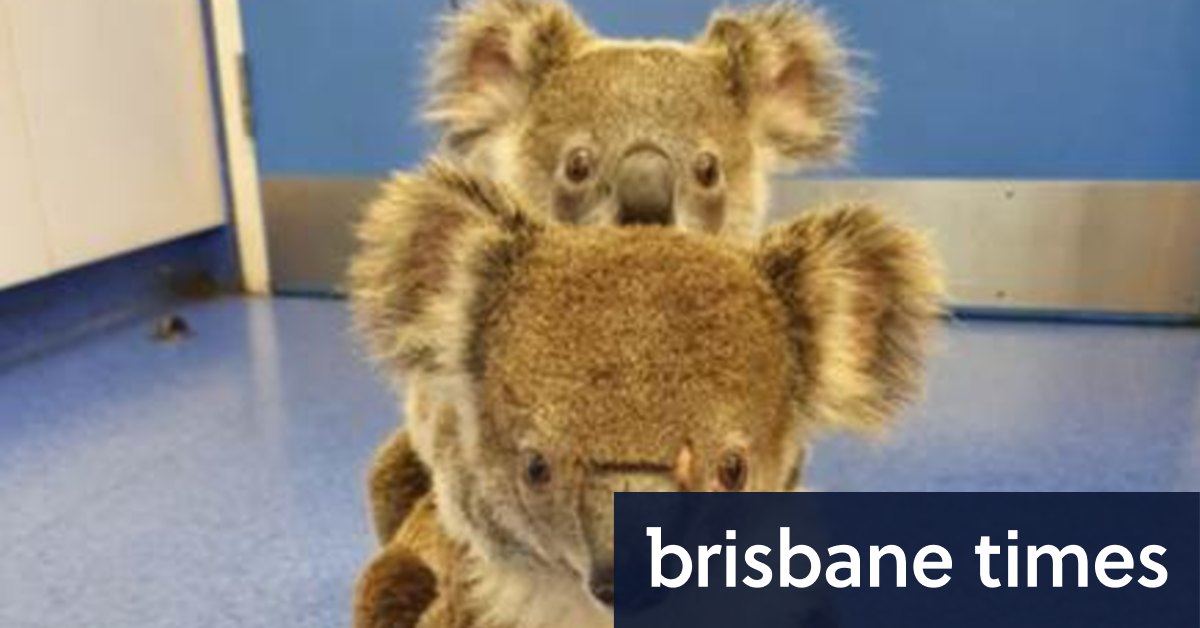 The koala carers, including RSPCA vet Claire Phillips, set up a fenced area around the eucalyptus tree and eventually "penned" the pair when they moved down from the tree.
They were taken to the RSPCA's Wildlife Hospital at Wacol.
While the only outward sign of injury was the small scratch on the older koala's face, a veterinary examination showed it had horrible internal injuries from the dog bites.
Dr Phillips said the koala, which carers nicknamed "Fluffy", had an internal tear in its chest wall, a collapsed lung, broken ribs and extensive bruising.
Despite that, it was still carrying a joey on its…