Victorian growers become olive oil 'sommeliers' after trip abroad to consult the experts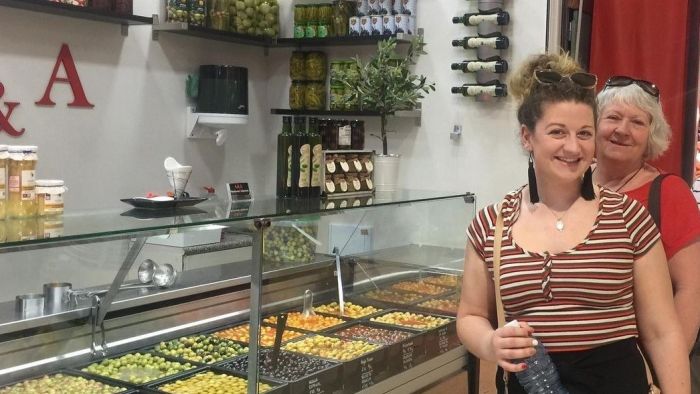 The word sommelier is often associated with fine wine, but did you know that it can also be used when talking about olive oil?
Central Victorian growers Milly Byrne and Julie Howard are olive oil sommeliers and just like their counterparts in wine they can assess its quality, chemistry and flavour.
After receiving a Young Farmers Scholarship from the Victorian Government in 2018, Ms Byrne, along with Mrs Howard, travelled to Europe to learn the art.
"We decided we would either going to go to Greece or Spain because they're the experts — they've had olives since before 800BC," Ms Byrne said.
The trip didn't disappoint.
"When we did our research, we discovered that yes, there was an equivalent reality with olive oil as there is with wine,"…